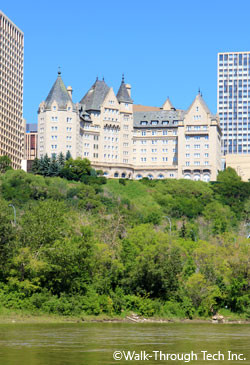 WTTi is an established IT service provider in Edmonton with proven services designed to satisfy the needs of business of every size. Its primary goal lies in aiding clients to minimize expenses and improving profit margins by increasing the efficiency of their IT systems and providing them with the necessary guidance for acquisitions and upgrades in information technology.
Do you need IT Services Edmonton?
No matter what industry your business is in, there are a lot of benefits your company stands to enjoy once you have the best IT services integrated with your operations. We will be more than happy to provide your business with a detailed assessment of a custom-designed IT system that is not only effective but cost-efficient as well.
What to Look For
If you are having a hard time choosing which service provider to work with, the factors listed below can help you select the best Edmonton IT company for you to consult.
Range of Services
Do your best to choose a company that offers a comprehensive range of services. At the very least, it must be able to provide infrastructure and service support in the following areas:
Hardware
Software
Networking
Maintenance and Support
On-Demand Help
Try to avoid firms that only limit their services to clients who are willing to sign long-term contracts. If your company only has occasional need for IT support then it definitely makes more sense to require only on-demand services.
Free Assessment
Many IT service providers at present are willing to offer prospective clients free assessment of their existing IT systems. While this is certainly something you should take advantage of, you should also research beforehand about the companies offering it. Beware of companies whose assessment reports are not known for their reliability or even accuracy. Always ask for a second opinion just to be on the safe side.
Local Reach
There are various advantages to enjoy when working with a local company offering IT services. As they are based in Edmonton as well, they no doubt have a more extensive understanding of the habits and preferences of local customers – knowledge that they can apply to make your IT system more responsive to your market's needs.
Would you like a quote?
If you already have a quote from other IT companies, there is nothing to lose if you contact us for our own quote. On any given day, we are able to more than match the rates offered by our competitors. Unlike other companies, we are also more than happy to spend as much time as necessary modifying our quote and devising alternative solutions until we find one that our clients find completely satisfying. Find out more about our Free IT Assessments.